See on Scoop.it – Brain Bytes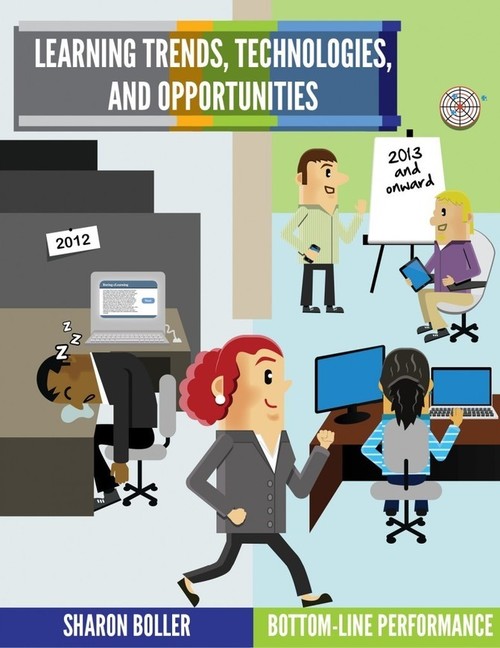 Sharon Boller, President of Bottom-Line Performance, has authored a new white paper: Learning Trends, Technologies and Opportunities.
Greg Alchin's insight:
These key trends mirror much of what is identified in NMC's Horizon Report. The question is 'How to EDU institutions reflect and respond to these trends.
1. Less desktop and more mobile…but not that fast.
2. Fewer full-sized courses. More learning snacks, ePubs, videos, and reference tools.
3. Less focus on the LMS; More focus on Tin Can API.
4. Less Tell; More Games and Gamification.
6. Less Formal Training; More Informal Social Learning.
7. Less Trainers; More Community Managers and Curators.
See on www.bottomlineperformance.com